Our real life couples are one of our most popular categories – portraying a genuine connection and chemistry each time. Ranging across all ages, ethnicities and sexualities from all over the UK, you can be confident that you will be hiring a couple that fits your vision. 
Real life couples are often beneficial for clients as they can cut travel and accommodation costs down, and shoots are even easier to organise.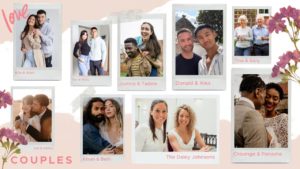 If you're interested in booking a couple, or if you and your partner would like to be considered to join TTM Management, email us at bookings@ttmmanagement.co.uk and one of our team will be in touch.