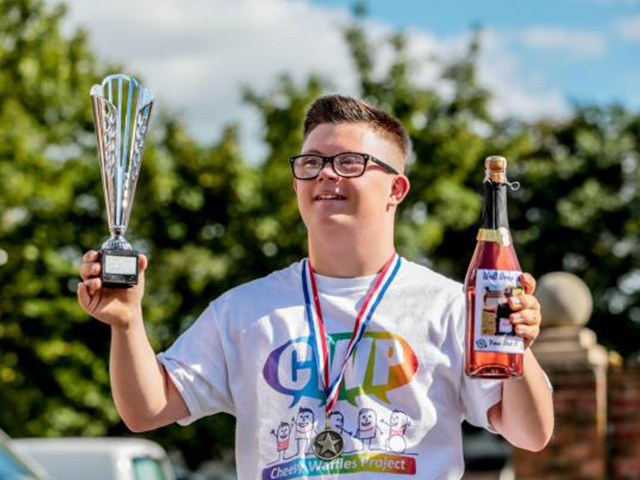 One of our lovely models, Evan Jones has been very proactive during lockdown by completing an ironman walking challenge.
After being initially encouraged by his parents Stephen and Julie to start walking, every day Evan started to clock up more miles with his family alongside his dogs – black Labradors Max and Alfie and cockerpoo Buddy.
He also managed to climb Roseberry Topping and a seven mile hike around Durham.
Evan was given a Cheesy Waffle vest to wear on each walk. The project, based at Belmont Community Centre, offers activities and support for young people with special needs up to the age of 30.
On Sunday Evan completed his favourite walk around Sherburn and Pittington and celebrated completing the distance and raising nearly £2,000 for Cheesy Waffles.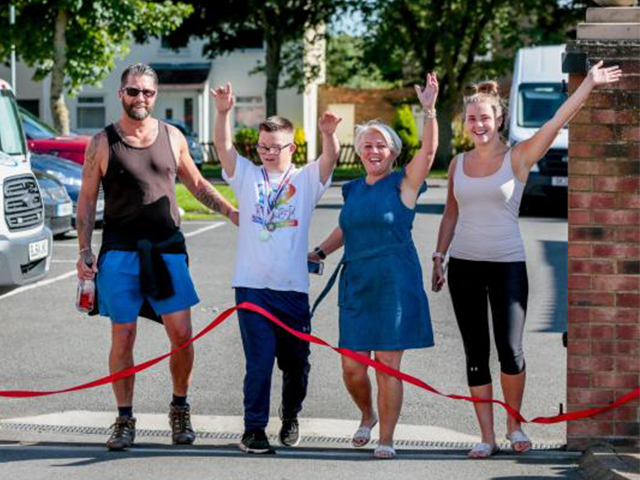 Evan's mum, Julie said: "Evan absolutely loves it. His social life has been amazing since he joined the group and he's developed life skills, even during lockdown, because of their activities and he loves performing in their shows."
"He's achieved things we never thought of like his bronze, silver and gold Duke of Edinburgh Awards. They encouraged him to camp out in the middle of a field when he wouldn't sleep in his own bed without ear-defenders when it was windy."
"They have opened up his world, given him confidence and opportunities and that's provided respite for us, knowing he's having a great time when he's there."
"Evan has loved hearing people's comments, saying he's an inspiration and a great young man. We've really enjoyed the activities, the walks and helping Cheesy Waffles."
To donate please visit:  justgiving.com/crowdfunding/julie-jones-153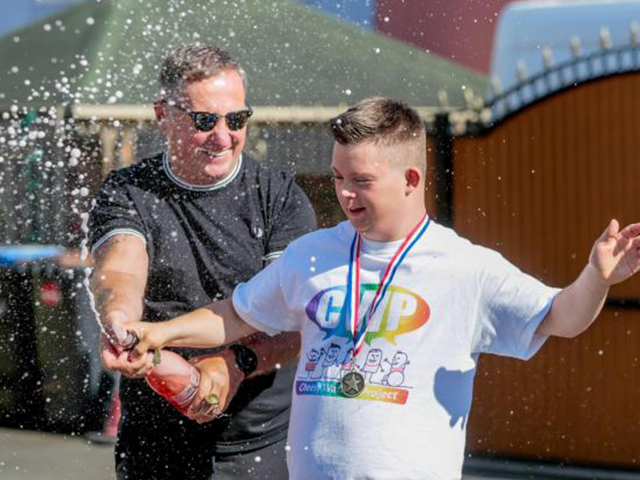 CREDIT: The Northern Echo