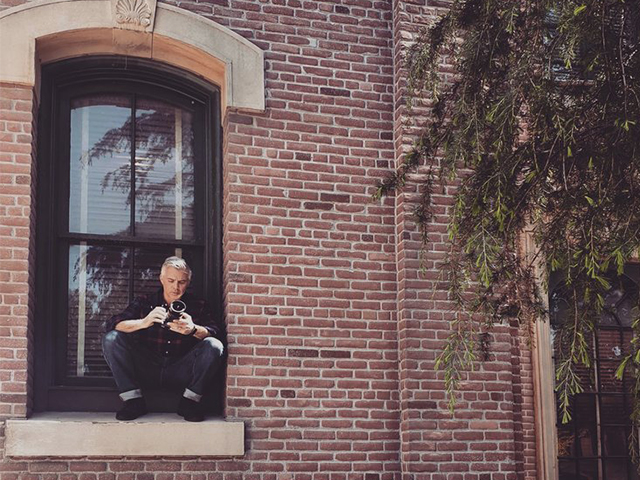 The Beautiful North Campaign continues as we reveal the extremely talented creatives we have here in the North East. This week's blog focuses on photographer Dan Prince.
Can you please tell me a short bio about yourself, what you enjoy doing, how long you have been in your field and clients that you have worked with.
Specialising in real people and genuine stories, Dan's photography and filmmaking covers many areas including commercial, reportage, and conceptual, but the underlying theme is always of substance and narrative – from Paralympians to business owners, families to global football stars, authenticity and narrative is key.
Dan has a driving passion to create, to tell stories and meet interesting people along the way. And while award wins and nominations are fantastic (thank you AOP, IPA, SUN to name a few) he is passionate about the pure craft, continues to develop and exhibit his passion projects, and always has a project (or six!) on the go.
Clients include: Microsoft, Manchester United, Ladbrokes, British Heart Foundation, Co-Operative Bank, Gala, Virgin Money and Waitrose.
Where do you find your creativity?
Everywhere. An idea can come from anywhere. What I see, experiences, new story, talking to people or can just pop into my head of a subject then I will research to find out more about that subject.
What do you love most about the North?
The surroundings and freedom to visit coast, hills and city. Everything within a close proximity. The people also have a familiarity and passion for the North.
What does it mean to you to be part of 'The Beautiful North' Campaign?
I am just like anyone else. You can't choose where you are born and raised, but you can embrace your surroundings and be part of it and proud of what makes you who you are. Don't forget that. Just be you.
What is your most memorable job?
A very tricky one, and I could not really single one out. I can take something from every job, big or small. From meeting a local craftsman to working on TV set. It's about the journey, and each experience is different.
What is your dream job?
The one that hasn't happened yet. There will never be a dream job. I do what I love every day and aim to achieve bigger and better.
Take a look at some of Dan's work: