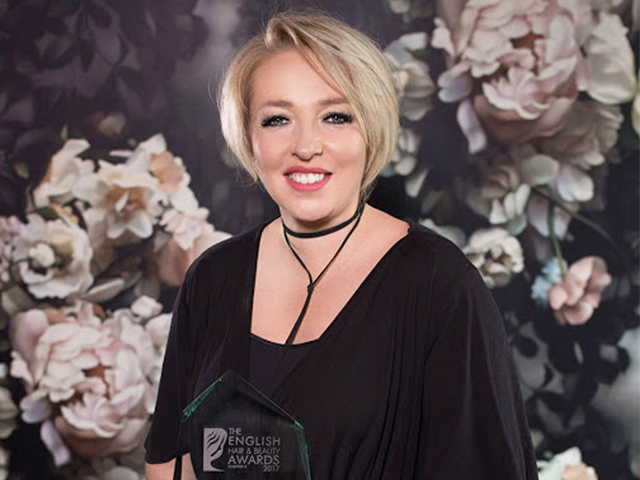 This week's Beautiful North Creatives blog is focused on Hair and Make-Up Artist Gemma Rimmington. Take a look at her story…
After turning my back in a blossoming career in the not so glamorous world of Health and Safety and Facilities Management, I turned my part-time weekend work of applying makeup in to a full time career. In the last 5 years my career has progressed quickly. I have won national awards based on both my bridal expertise and all round makeup techniques which include creative, fashion/editorial and beauty work and this really catapulted my freelance work towards other exciting opportunities.
In 2018, I was offered one of only 200 global places on the highly coveted Makeup: Mastered accelerator course in 2018 where I was mentored via coaching calls and lookbook critique sessions by leading fashion industry experts including the Contributing Beauty Editor of Vogue magazine. This is where I found the fire in my belly for fashion and beauty editorial work. This led to working with celebrity clientele on various jobs and photo shoots (which felt a little overwhelming for someone who lives in a sleepy market town filled with only bakeries and charity shops).
Whilst on my Makeup:Mastered course, I was given a brief called "Change" in which I had to create an editorial shoot about what "Change" meant to me.  I wanted to create a beauty campaign around the use of animal testing in the beauty industry.  After researching the appalling testing methods, I contacted cruelty-free cosmetics companies to collaborate on the shoot so they sent me cruelty-free products for me in the shoot to raise awareness.  I worked with an amazing team on this and we were delighted to have the sought-after Vogue logo stamped on 2 of the images.  That was definitely a double win for the team and our amazing campaign to raise awareness.
2019 was probably my most exciting year yet. I was asked to be Beauty Editor for a new luxury glossy bridal fashion magazine called British Bride. This was a huge career opportunity (not least because I am the only northerner on the team of Editors) and I love that it allows me to write about all aspects of beauty as well as work with beauty brands and other creatives in the industry. As well as this, I am also now Creative Beauty Director of the new sister version of the magazine British Editorial, which is entirely fashion and beauty content.
Being represented by TTM was the icing on the cake in 2019 for me. Gaining representation was always a goal and although my work takes me around the country, my home is the North East and I am very passionate and proud to show that location is not limitation. When I first started working within fashion and beauty, it personally felt that moving to London was my only option of working in my dream job. I think the industry now in the North East is changing and we are becoming stronger in the marketplace and we have some incredible creatives really making their mark. The North East has so much to offer with the most wonderful coast, countryside, incredible industrial history and friendly, community spirit and obviously the emerging talent that continues to flourish. I am proud to be from the North East.